A Coquitlam seniors home battling an outbreak of COVID-19 for the last three weeks remains under lockdown as the facility marks its first death and cases continue into the double digits.
Belvedere Seniors Care Centre first reported a single test-positive case in a resident Nov. 3. Since then, 48 people at the facility have tested positive for the coronavirus, including 19 staff and 29 residents — of those, eight staff and 12 residents are actively fighting the virus.
"I feel like she's been given a death sentence," said Sharon Johnson, who placed her mother in the home only days before the outbreak began.
After several years of in-home care, Margaret Johnson, 89, started showing symptoms of dementia three years ago. In recent months, those symptoms started getting worse to the point where her family said they had no choice but to move the Coquitlam resident into full-time care at Belvedere. 
That was Oct. 26. 
Eight days later, while Margaret was still waiting out two weeks of quarantine, Fraser Health declared an outbreak. 
"The only communication we have with her is my brother goes out the window and sees her every day," said Sharon who, as a Victoria resident, had her Nov. 13 visit cancelled. 
When Margaret arrived at Belvedere in October, Sharon said she was a positive, happy person. But since then, with little to no contact from the outside world, her condition spiralled. 
By Nov. 17, the isolation had driven her into a catatonic state — not responding to anyone, refusing to eat and not taking her medication.
"The decline has just been devastating. It's like I'm not talking to my mom," said the daughter.
The situation was so severe that Johnson's brother was allowed to gown up and help his mother as she was sent to hospital. At that point, the siblings considered removing Margaret from Belvedere, but her condition had worsened so much Sharon judged it would be impossible to take care of her.
So against all her instincts, but knowing it was the right thing, the siblings brought their mother back to Belvedere.
Sharon says while she's satisfied with the communication with Belvedere staff, she doesn't understand why more isn't being done to keep the virus out of senior facilities to start with.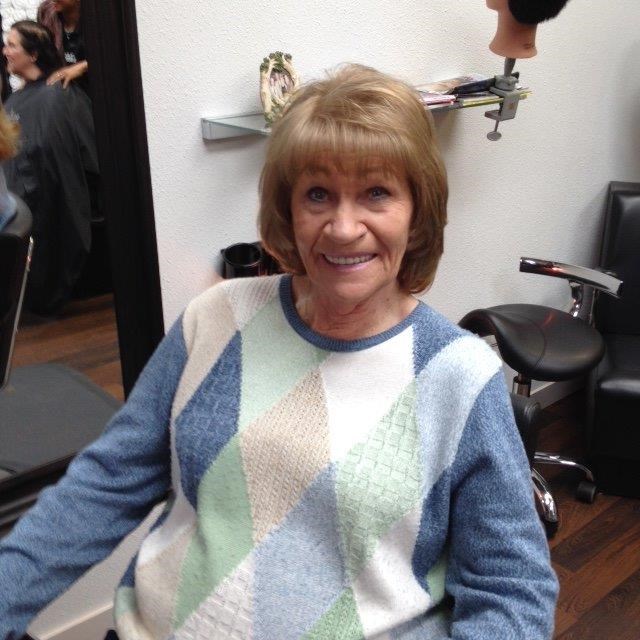 On Monday, B.C.'s seniors watchdog suggested rapid testing for all staff at long-term care homes across the province, something that could yield results in 15 to 30 minutes and serve as an added layer to screen infected staff in the asymptomatic or pre-symptomatic stage.
"The question is: What is the harm in using them?" questioned seniors advocate Isobel Mackenzie.
But in a press conference later Monday, provincial health officer Dr. Bonnie Henry said rapid testing has so far yielded some disappointing results. 
"We had a lot of really high hopes for some of these rapid tests, but what they're showing is that period of time where people are sometimes most infectious, just before they start to show symptoms, is also the period of time where the tests work least well," said Henry.
"So we're in a bit of a conundrum right now."
Henry added that current rapid tests are based on a nasal pharyngeal swab, something she said can be challenging for staff to submit to every day, and at times can lead staff to avoid the testing altogether.
Beyond testing, Henry said health care staff are paying "meticulous attention to our own risk," including doing regular health checks and paying attention to family who may have been exposed to the virus.
"And that can be a real challenge in health care," she said, adding workers have a tendency "to work no matter what because people are depending on us."
But for daughter Sharon, who's mother remains in a near unresponsive state, the loneliness of the situation has only been matched by moments of terror. 
"It's hard enough to put someone in long-term care anyways. But with COVID, it's brutal," she said. "You just feel helpless."