Local residents looking to add a pet to their home can now save a little money to put towards food or cat toys.
Starting today (June 20), the BC SPCA is cutting its cat adoption fees in half as part of its annual attempt to free up space at its shelters across the province.
The promotion runs until June 30, and some feline friends are available in Coquitlam at the Tri-Cities Education and Adoption Centre.
"Our shelters are overwhelmed with cats as we've been responding to many cases this year where up to 100 cats are being rescued at one time from hoarding situations," said spokesperson Lorie Chortyk in a news release, adding one property in northern B.C. was found with 120 cats.
"This time of year is always very busy with incoming animals and these large-scale intakes place additional demands on our facilities and resources"
As well, Chortyk said the organization recently took in more than 70 cats at its Surrey facility and a large number of Himalayan cats were surrendered to the BC SPCA's Sea to Sky location in Squamish.
She said the BC SPCA is getting more requests for hoarding situations as some B.C. residents have become overwhelmed with the animals they're caring for.
"COVID, the rising cost of living and mental health challenges are all playing a role in this increased need for help," Chortyk said.
Interested residents are encouraged to visit the BC SPCA's adoption page for more information.
As of this publication, the Tri-Cities' SPCA education centre has the following cats available for adoption:
Kiefer
Kiefer is described as a "cool cat," and enjoys napping high up on a perch.
The three-year-old grey domestic short hair also likes to take long walks and explore what his surrounding environment has to offer, both indoors and outdoors.
Weighing at 6.78 kg, Kiefer has been in SPCA care for three weeks.
His profile indicates he prefers to be the only pet in a household, can get "overstimulated" with too much handling and would be comfortable with a quiet family.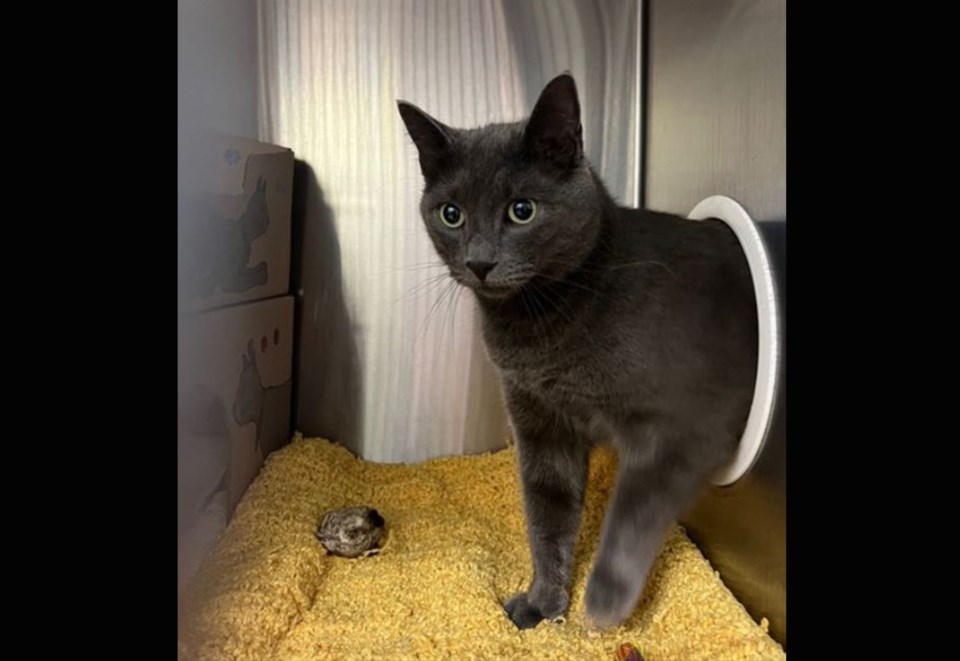 Hazel
"Busy, busy, busy."
That's how Tri-Cities SPCA describes Hazel — a black and white domestic short hair cat.
"She is an extremely confident cat, nothing seems to phase her. She is affectionate and so playful with her toys and people!"
At 4.5 kg, Hazel has been in the non-profit's care for more than a month.
Staff encourage her to be the only pet in a household as well, noting they've seen "bullying behaviour" from the one-year-old with other cats, primarily over space, food and attention.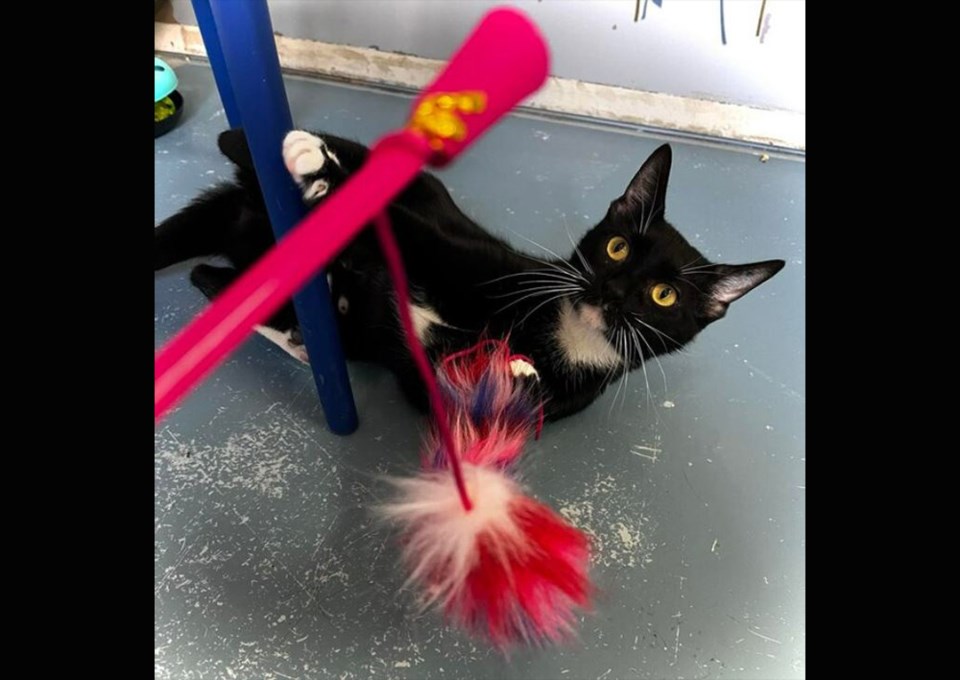 As well, there are other cats listed within driving distance of the Tri-Cities in Maple Ridge:
Joe
Joe is 10 years old.
The domestic short hair was a stray when he got to the SPCA, his bio reads.
"So we know very little about his past, but we are learning more about him everyday! Joe is definitely in his senior years and is looking for a loving retirement home to spoil him.
"This old man is very chatty and will happily tell you when it is time for a snack or a snuggle. He is also very good at communicating when he is need of personal space and will be a little sassy while he does it. Joe values his quiet time, so a home with no other pets or small children is a must."
SPCA say Joe was recently diagnosed with hyperthyroidism and will need medication "for the rest of his life."
He's been in SPCA care for more than three weeks and weighs 3.61 kg.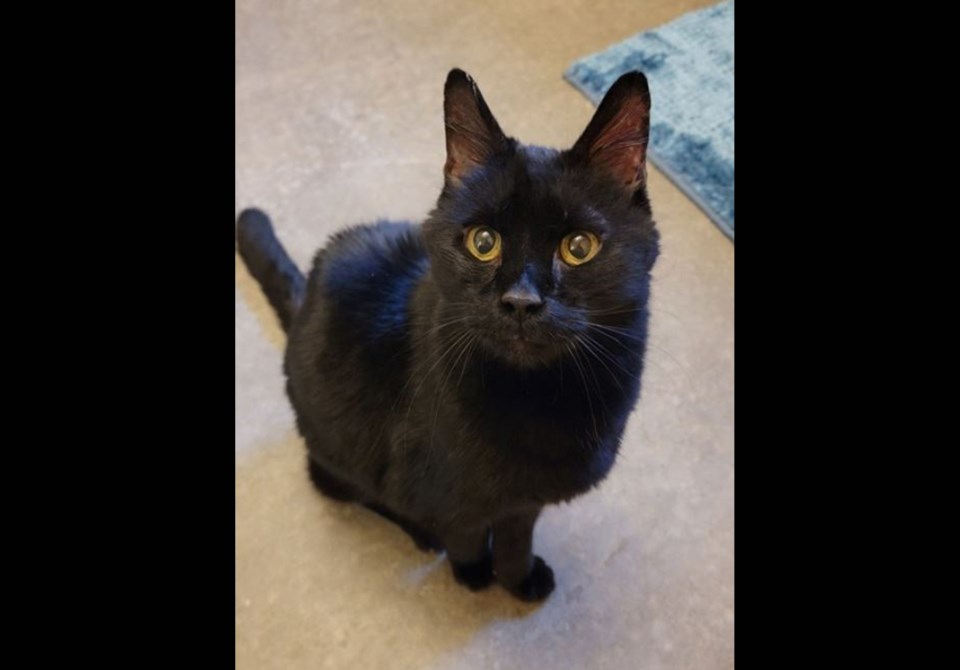 Charleston
For more than two months, Charleston has been looking for a home.
The three-year-old domestic short hair cat is hoping for "attention and love" from a potential owner, despite some nervousness when meeting new people.
"The perfect home for him would be a calmer home with no outdoor access, as he can be a little slow moving," his SPCA bio says, noting a home with no kids under 12 is preferred.
Charleston weighs just under 4.5 kg.
- with files from Nicholas Johansen, Castanet