An attempt to sell an expensive pair of sneakers went horribly wrong on Monday (May 30) when a thief pepper sprayed the seller at his front door.
Port Moody police (PMPD) are now looking for two suspects, including one man who was photographed by a security camera at the scene.
"This was a brazen daytime robbery and we are appealing to the public to help identify the suspects," stated PMPD spokesperson Const. Sam Zacharias in a news release today (May 31).
Around 2 p.m. on Monday, officers were called to a robbery in the Pleasantside neighbourhood of Port Moody.
The victim had arranged to sell a pair of shoes from Facebook Marketplace, police stated.
Two men arrived at his residence and after several minutes, pepper sprayed the victim and took off with the shoes.
The victim suffered minor injuries. One of the suspects walked right up to a recording camera and a screen grab of the individual was provided to media by PMPD.
A photo and description of the events was also posted to multiple Tri-City social media pages, in which the poster described the incident as occurring to his son. The shoes were reported to be Nike Air Jordans.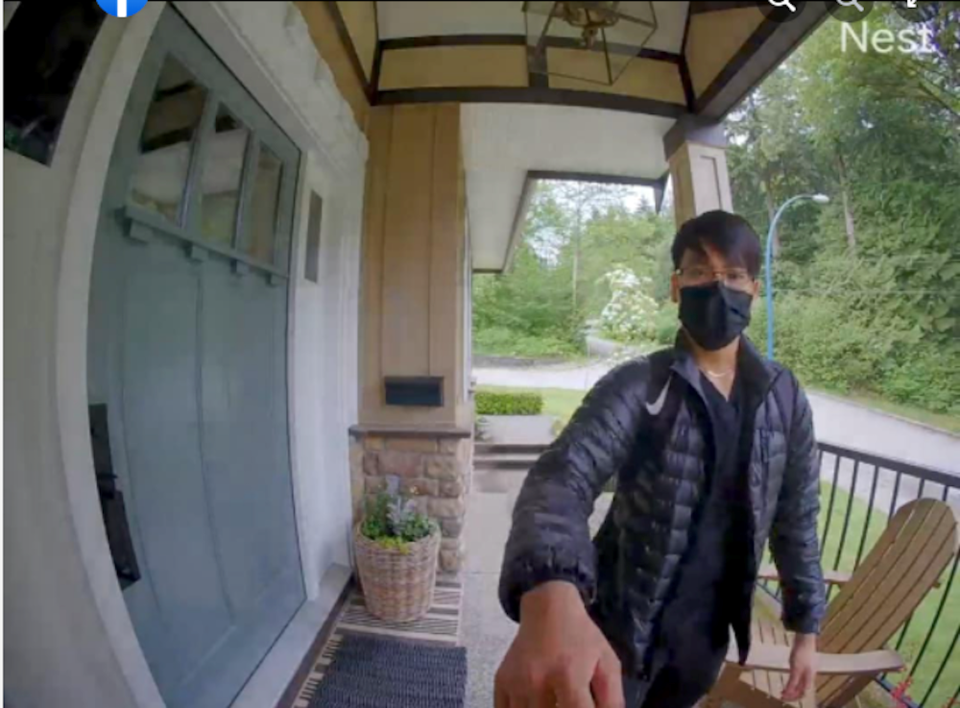 PMPD describes the two suspects as follows:
Suspect #1
Asian
18 years old
5'8"
Short black hair
Slim build
Wearing...

Glasses Puffy black jacket
Black pants
Carrying a black Nike backpack
Suspect #2
Asian
18 years old
6'0"
Short black wavy hair
Slim build
Wearing...

Black jacket
Black pants
White shoes
Police are also advising anyone wishing to sell items online to do the exchange in a public place.
"We encourage the community to utilize public venues, like a police station parking lot, to exchange goods safely," stated Zacharias.
Anyone with information is asked to contact PMPD at 604-461-3456 and quote file-number 2022-2601.
- with files from Kyle Balzer, Tri-City News