After the ballots were counted, Coquitlam decided to bring back some familiar faces its next city council.
All six incumbent candidates were re-elected to their respective seats (in alphabetical order):
Brent Asmundson
Craig Hodge
Steve Kim
Trish Mandewo
Dennis Marsden
Teri Towner
As well, eligible voters appeared to have welcomed Matt Djonlic and Robert Mazzarolo to city hall as they make up the other two spots, earning the fifth and seventh most votes, per the city's preliminary results.
Councillor-Elect Hodge earned the most preliminary ballots, at 10,799 votes, among 22 council candidates in the 2022 municipal election today (Oct. 15). Polls officially closed at 8 p.m.
According to the City of Coquitlam, there was a 20.33 per cent voter turnout for the 2022 election.
That marks the lowest participation rate for the community in the last five recorded elections.
Let's meet Coquitlam's next city council (in order of votes earned):
Craig Hodge (incumbent)
What's your No. 1 issue and why?
"The environment, and ensuring enough housing, with rental and ownership options that are affordable to young people, families, workers and seniors remain a top priority. However, I'm becoming increasingly focused on community safety. Police hiring needs to keep pace with growth. We must work with health authorities to provide a better response to mental health calls, bring back the RCMP auxiliary officer program and hire community safety officers. This will free up valuable police resources to increase foot patrols in Coquitlam, in commercial and residential areas and parks, and address emerging problems like the region's increase in gang violence in the Lower Mainland."
Teri Towner (incumbent)
What's your No. 1 issue and why?
"Although we are showing leadership and responding responsibly toward tackling the housing crisis, it's a challenge to manage the growth to our city and region while respecting our neighbourhoods and preserving what's here now. We need to ensure we have enough amenities (e.g., rec centres, libraries, parks, police/fire) to meet the demands and needs for a healthy, connected, active and safe population. And we need to accomplish all this while addressing climate change, increased traffic, affordability and keeping property taxes low."
Steve Kim (incumbent)
What's your No. 1 issue and why?
"My number 1 issue is safe, affordable living. I will focus on responsible, managed growth in our city, by building the right mix of affordable homes around major transit hubs. I want to get people out of their daily commutes, so they can work, play and study close to home while supporting local businesses. Our city has over 2,000 below market/non-market rental units in stream, but it's not enough. I support more seniors, supportive, student and accessible housing in our city so that everyone can live safely and affordably in our community."
Brent Asmundson (incumbent)
What's your No. 1 issue and why?
"I see housing as the No. 1 issue. As a member of council, we have implemented an Affordable Housing Strategy with incentives to tackle affordability with over 10,000 market rentals and over 2,000 below- and non-market rental units. These strategies are now under development. During my time on council, we have created Housing Choices, which promotes a variety of housing types across the community for a range of households. Seniors housing is a growing need in our community. We are leasing city land at 1200 Cartier at a nominal rate to have a 36-unit, three-storey, below- and non-market units, also an application at 1015 Austin Avenue for 155 independent living units and 12 below market units."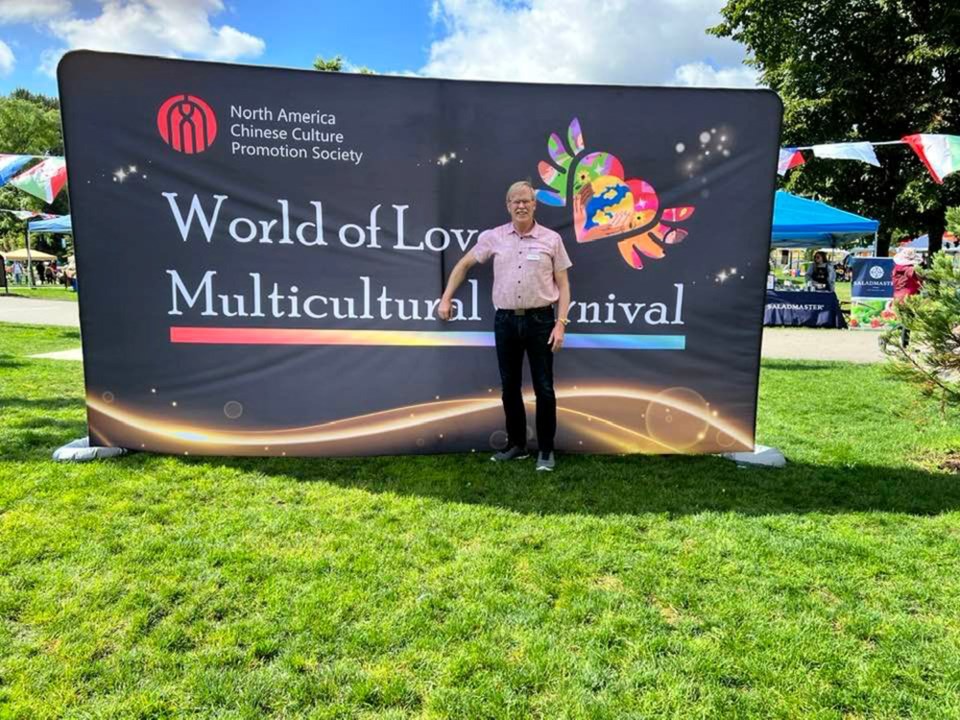 Matt Djonlic
What's your No. 1 issue and why?
"Making sure we plan for complete communities. My partner, Natalie, and I want to stay in Coquitlam because we see it as the ideal place to start our family. With many families looking to call Coquitlam home we need to push for more townhouses, homes for seniors, and affordable ownership models. Those housing starts must also come with plans for future recreation centres, community centres, parks and schools. For any city to work, I believe we need to make sure families can continue to thrive here and seniors who want to downsize can stay in the neighbourhoods they know."
Trish Mandewo (incumbent)
What's your No. 1 issue and why?
"While it's not easy to choose one issue, I'd say managing and planning for sustainable growth is my number one issue. There is no doubt that Coquitlam is experiencing unprecedented growth. Sustainable growth is at the intersection of affordable housing, socio-economic diversity, climate change resilience and livable communities. We must make sound policy decisions as well as continue to leverage partnerships with other levels of government so we can access funding to support responsible growth priorities. Our residents expect nothing less."
Robert Mazzarolo
What's your No. 1 issue and why?
"Prioritizing family-oriented homes such as three-bedroom townhomes and row homes, and two- and three-bedroom condos, while at the same time maintaining neighbourhood character. Keeping existing and attracting new families to our city has many positive spinoffs. These include building a sense of community through community organizations, providing a robust customer base for local businesses, and broadening the tax base to keep property taxes in check. Furthermore, the preceding types of family-oriented homes are more affordable for young families to live and grow, and provide options for seniors who may want to downsize and stay in the community they helped to create."
Dennis Marsden (incumbent)
What's your No. 1 issue and why?
"Affordable housing. We have had some tremendous initial success in bringing more rental housing to our city with over 2,000 non-market rental units and 10,000 rental units under construction or approval. I can use my experience to advocate for deeper subsidies to provide more workplace housing to ensure that we focus on the prevention of homelessness to start to stem the tide. Projects such as Burquitlam with 100 units of subsidized housing from $375 per month to rents based on income are needed across our city, and I can use my experience to deliver more of these homes."