Port Coquitlam now owns a prominent corner of the city's downtown.
A commercial building with seven tenants, located at 2604 Shaughnessy St., is now in the hands of the city after it concluded a deal for $4.3 million.
Funds for the sale came from the city's land reserve, and the purchase is considered a "strategic" acquisition, according to deputy chief administration officer Karen Grommada.
"The city is working to bring a new life and energy to the downtown by creating a much more animated mixed use downtown and a vibrant hub for arts, culture and festivals."
Purchasing the building last June is part of the strategy, and although no timeline has been set, the aim is to redevelop the entire block, Grommada confirmed.
The 34-year-old, 8,000 sq-ft. building occupies a strategic corner of Shaughnessy Street and McAllister Avenue, which was recently upgraded with wide sidewalks, planters and lighting.
It currently houses the Sun Mart convenience store, Tip Thai restaurant and the Tri-City School of Music.
According to sold information for the building on the online realty site Zealty.ca, the property generates more than $35,000 a year in taxes.
Purchase part of downtown revitalization
When listed for sale, the low-rise commercial building was touted as an investment property and offered for sale for nearly $4.6 million.
The city purchased it after the property sat on the market for 27 days.
Located near the new Quarry Rock Development on McAllister, the commercial building is an entry of sorts to the newly-developed area.
Quarry Rock Developments is in the midst of constructing a five-storey building with 63 apartments and commercial space on a city parking lot and an empty commercial lot at 2241 and 2251 McAllister Ave.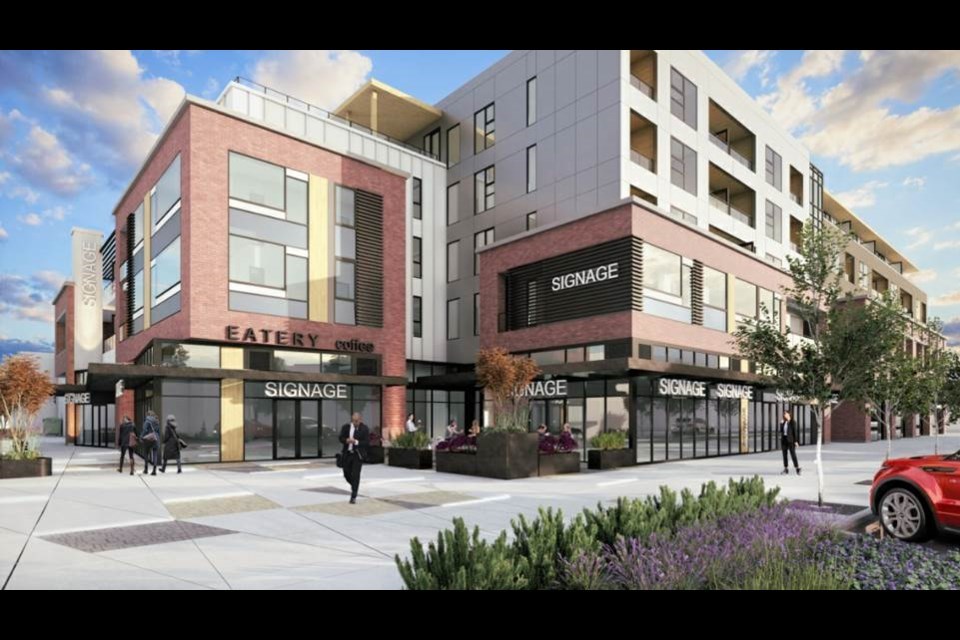 Grommada, meanwhile, told the Tri-City News the acquisition of the Shaughnessy Street property is part of the city's PoCo Downtown Action plan, which has the following goals:
Attracting the right developers, developments and businesses to enhance the Downtown and support community vision
Making strategic decisions for City-owned lands to strengthen the Downtown and help facilitate future developments along with strategic acquisitions/dispositions of other core lands
Creating opportunities for development that can or will be acted upon by owners, developers, and desired businesses/tenants
Offering the right incentives to promote growth